Think forward, experiment, innovate
NATAC airship shuttle: the future of logistics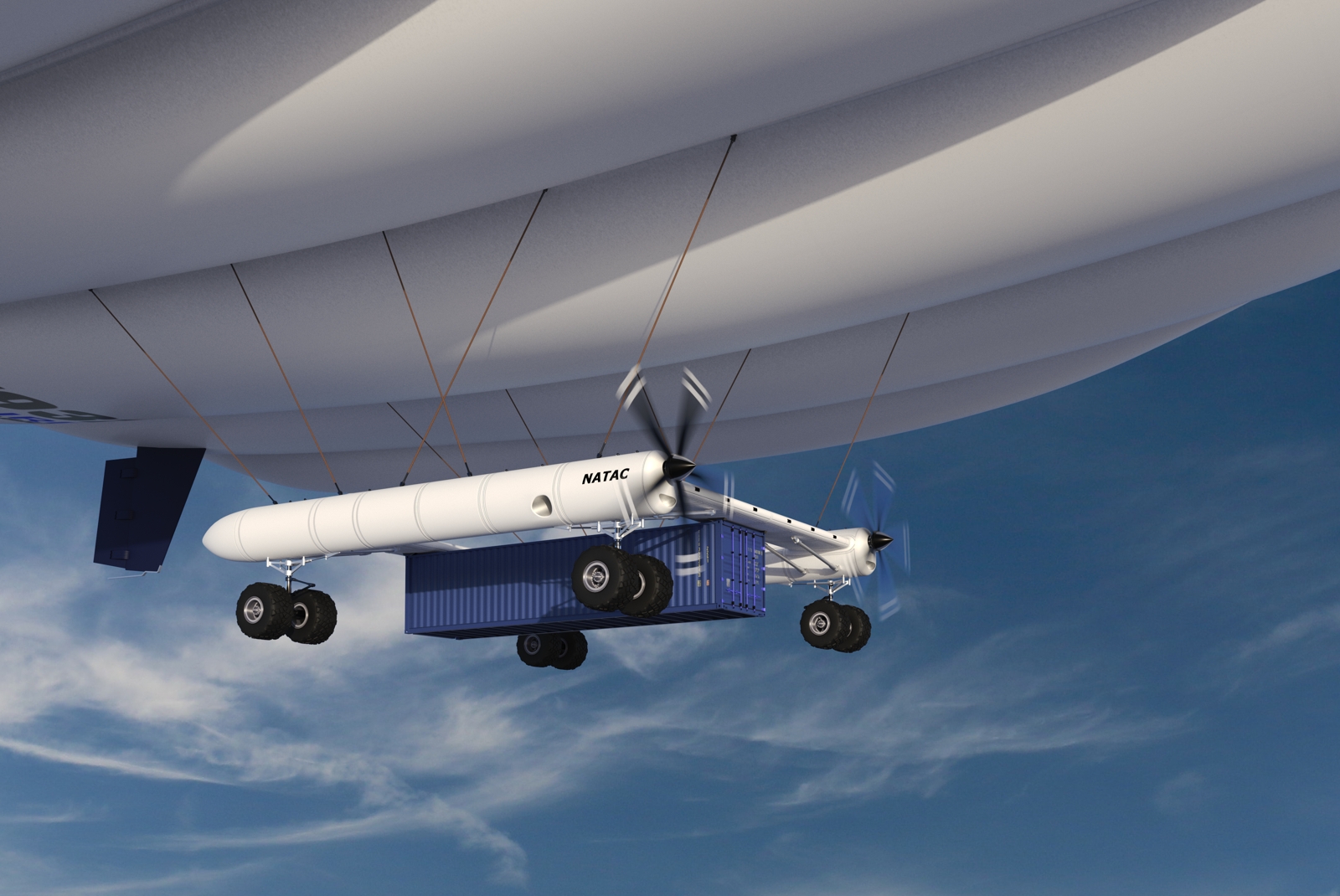 As the need for decarbonized transport is becoming more urgent, Voliris is building the NATAC airship for heavy loads and oversized freight cargo. Our automated airship shuttle transports containers or cargo up to 30 tons with minimal requirements for dedicated infrastructure. No need to create costly landing sites and degrade local ecosystem. The NATAC shuttle will open up land-locked areas at affordable costs.

#1 Five-lobe envelope
A blimp envelope equipped with a proprietary pressure control system (PCS TM ) provides the lift and the
aerodynamic performance of the NATAC shuttle. With such a design the NATAC airship uses 4 times less Helium than traditional airships to transport 30 tons.
#2 Hybrid airship
Thanks to its hybrid design between an airship and an aircraft, the NATAC shuttle does not need ballast when setting down its cargo. It needs 4 times less power engine than a cargo aircraft to transport 30 tons.
#3 On-site assembly
Ferrying airships to their point of use has always been a challenge and comes at significant cost. NATAC has been designed so that it can fit in containers to be shipped to the operator hub. Then it is  assembled and inflated on site.
#4 Automated pendulum transport
The NATAC is programmed to operate repeatedly on a given route. It flies in a dedicated air corridor above light planes and below airliners.
#5 100% hydrogen compatibility
NATAC is designed so as to switch from helium to hydrogen as carrier gas. When hydrogen
becomes more widely available, it can also be used to propel the NATAC engines.
Reinventing Logistics with NATAC
Aiming at maximizing
infrastructure efficiency
Our motto while designing NATAC is to provide an airship easy to assemble, deploy and operate.
NATAC will become essential in the toolbox of logistics companies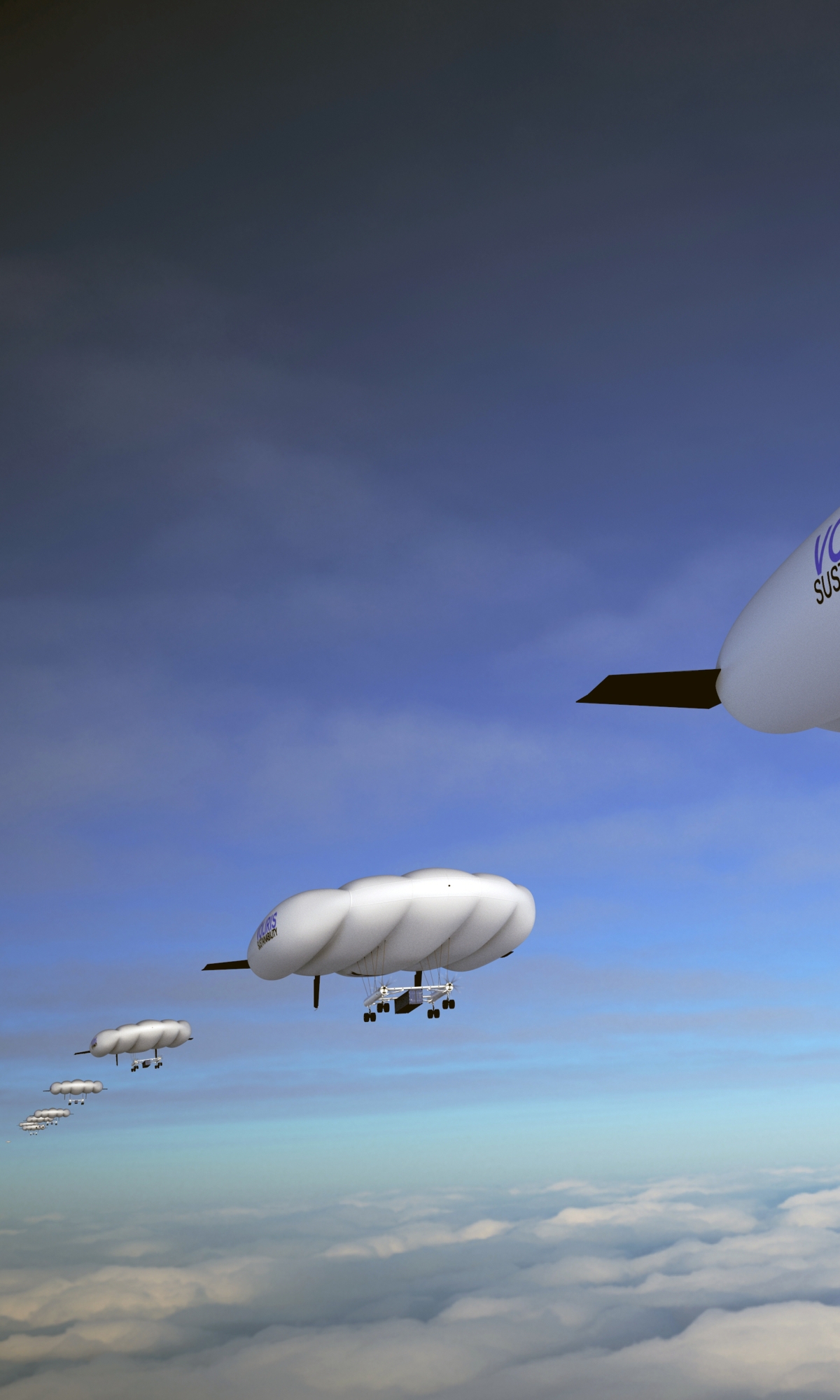 Renewable Energy Field Developement
As the need to build renewable power generating units such as wind turbines or solar power panels emerges, it challenges existing infrastructures. The NATAC offers an easy-to-implement solution.
Emergency Relief Logistics
NATAC is a key asset in the disaster relief planning. In case of infrastructure destruction, NATAC can easily be sent to convey up to 30 tons of first-aid cargo.
"T

he airship is the bird of tomorrow, the bird of times to come

. (...)
It is the perfect means of transport."
Antoine de St Exupéry